Directory
About NewJerseyKidsGuide.com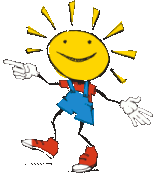 As a destination for families, New Jersey often gets lost in the shadow of its neighboring states. However, New Jersey is not just a way station between New York City and Philadelphia. There are plenty of fun things for families to do right in New Jersey. There are amusement parks, and museums and zoos aplenty, just to name a few. There are beaches and state parks. There are shows. There are many other exciting and fun entertainment venues in New Jersey as well. Even the New York Jets and the New York Giants play their games in New Jersey. It's no joke that New Jersey is a great place for families to go.
Look around this website! Here you will find plenty of great ideas for fun things to do with your family in New Jersey. You will also find some great discounts. You can find almost anything you could possibly want to do with your family in New Jersey and here at NewJerseyKidsGuide.com.
Written by Jeryl Marcus
Says Me Says Mom